As the academic year draws to a close and most of the students return home for the summer, we will be hosting a series of smaller events for those remaining in Plymouth.
Each month we'll choose a game and spend some time playing it, and analysing it, before coming back together to discuss what we thought were the most important parts of it.
The game for this month is Escape Goat!
Escape Goat is a puzzle platformer where you take control of a goat, who has been imprisoned for witchcraft, and overcome traps and obstacles to escape the Prison of Agnus. Fear not, for with your supreme agility, sturdy horns, and the help of a magic mouse friend, you can turn the tables on foes
This game is available for free here or you can purchase it on Steam for £3.99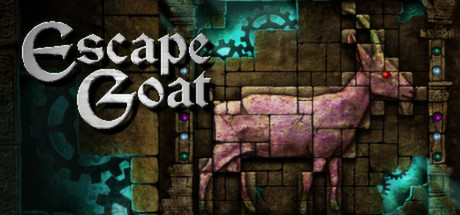 The doors will open at 6pm, and we will be starting at 7pm, when everyone will be placed in groups, each with a chair who will lead the discussions for the next hour and a half, so if you arrive after 7, you may not be able to take part.
Game club will work in the same way as a book club, spend some time over the next three weeks playing through Escape Goat and really get a feel for the game and how it works, before selecting what you think is the most interesting or important point in the game to discuss at the event. The most thought provoking point from each group will win a prize!
Again, we will be charging £1 entry, to cover various costs, and we will be meeting on Thursday 23rd because of City College's end of year show on the 24th. Location is to be confirmed.